eScience Labs News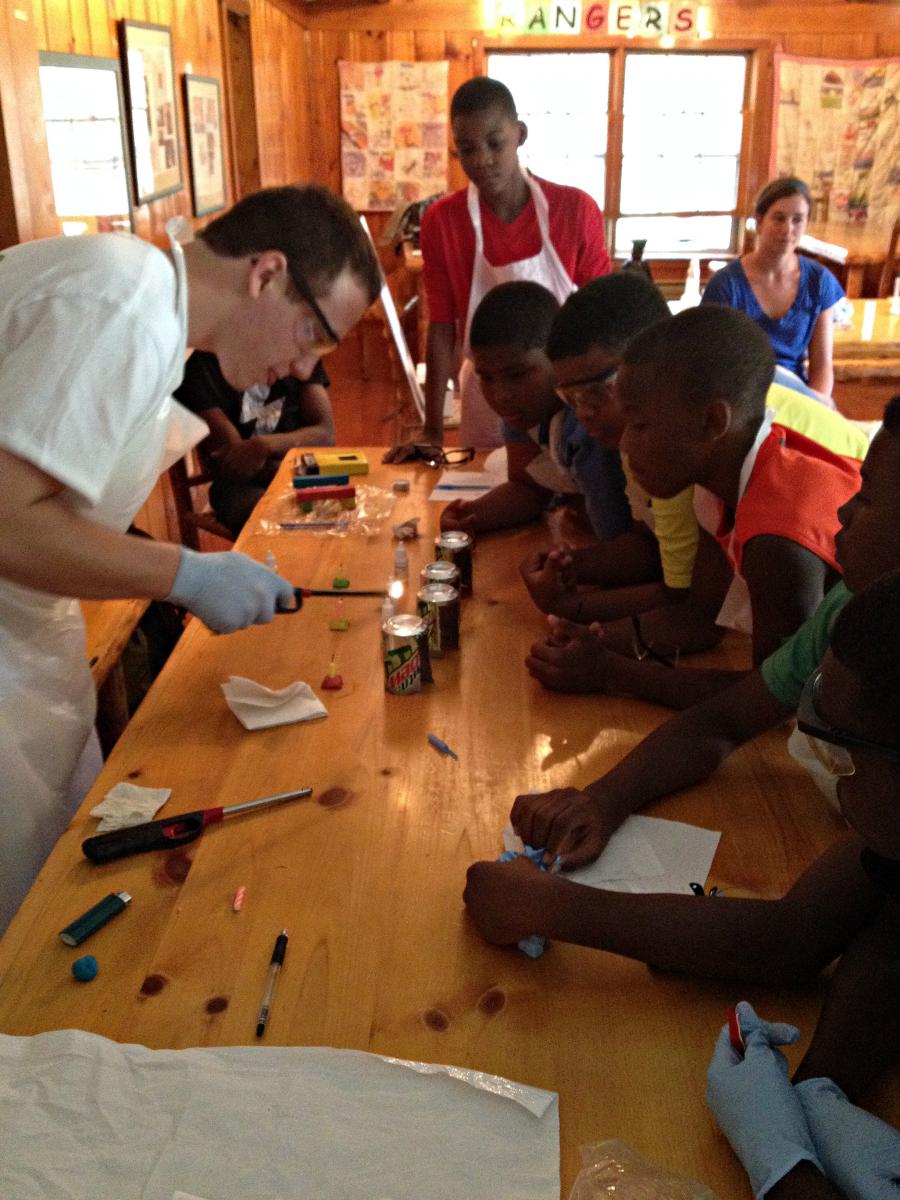 Intern Travis McDonald captivates campers with his demonstration of electron configuration.
06/20/2013
eScience announced a partnership with City Kids to provide science materials to their summer participants. City Kids Wilderness Project is a nonprofit outdoor education program for underserved and at-risk inner-city youths (ages 11 to 24) from the Washington, DC metropolitan area. The City Kids program, focuses on experiential learning, joins youth and staff in a cooperative family atmosphere, and utilizes the outdoor, natural environment as a classroom for academic, recreational and life skills. These are valuable lessons for all individuals. At-risk youth, however, lack the systems—home, school and community—that can provide children with the necessary experiences, role models and support. The City Kids program fills this void by offering school-year activities and events, summer camp, job training and academic scholarships.
City Kids Chief Executive Officer, Randolph Luskey, stated "Our partnership with eScience further extends the opportunities to our at-risk inner-city youths to learn more about STEM education and how to use that education to improve the environment."